A Year Live...
With just 2 weeks left in my Califonia daze, I thought I would share the story (abbreviated) of how I ended up on the west coast. It all started in hotel in Paris in early '06 when I recieved a phone call from my longtime riding buddy/ travelling companion, Andy. Andy and I had all but fallen out of touch with one another several years prior when I relocated to New York City for a change of pace, but that night Andy called to see if I would be intersted in doing some riding for 10 days in Colorado and Utah. I was curious to say the least, but hadnt touched my mountain bike in over 2 years. Not to worry, the trip was not until July leaving plenty of time to get fit. When I returned home from Europe and got some time off, I went back to Maryland, dusted off my bike, and returned to the trails I once knew.
A couple of months later, my job took me to Tokyo, where I would find myself staring out my 31st floor window of the Conrad hotel into the Emperor's Garden below. Something happened in that room; an epiphany or whetever you chose to call it, where I realized the dream job I had put so much into did not hold the answers. When I returned to New York I gave notice at my job and apartment and began preparations to move to Northern California. My trip to Colorado and Utah only reinforced my decision to change my life and my girlfriend was anxious to get back home (Sacramento) to see friends and family.
I headed to Maryland to store some belongings and say goodbye to loved ones before heading west. I left my parents' house around noon on September 21 to get one last ride in at Schaffer Farm with Andy. After the ride, I loaded Andy's bike next to mine and headed west for Interbike. It was strange to think the next time I would see my friend would be in 3 days and around 2500 miles at the Las Vegas airport to attend I-bike before heading up to Moab for some riding. After 11 days, 4400 miles, 5 flats and one broken chain, I arrived in the place I would call home for the next year, Sacramento.
Since my arrival just over a year ago, I have been working 3-4 days a week in a local bike shop and have been lucky enough to hook up with some great folks from forum 67 to show me some of the finest trails Northern California has to offer. i thought I would share some personal favorites from my trusty little Canon.
This guy was beet red and out of water at the TOP of Porc rim. I gave him a swig of mine during a conversation that went like this...
"Am I a pu$$y if I take the road down?"
"Better to be a pu$$y than dead." Please dont be "that guy."
Somewhere west of SLC...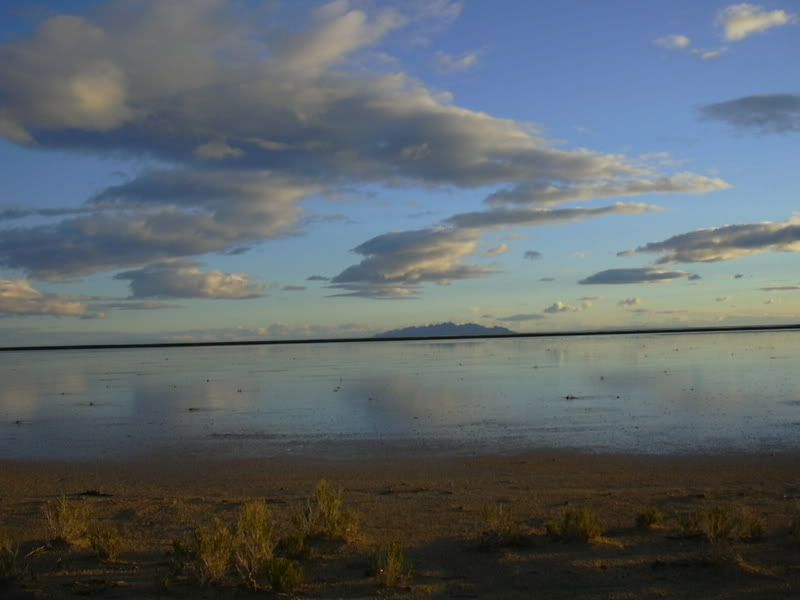 "The Lonliest Highway in America..."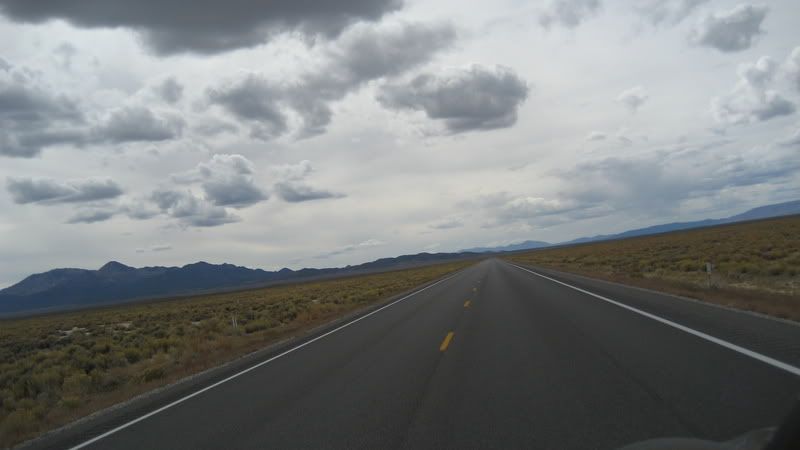 Overlooking one my local haunts, the Auburn Ravine...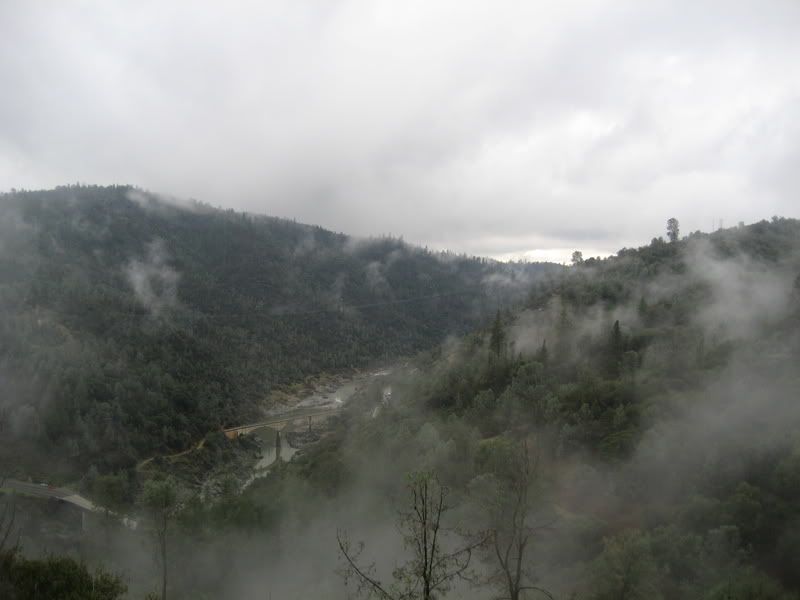 Grouse Ridge...
Steve powers through a stream crossing...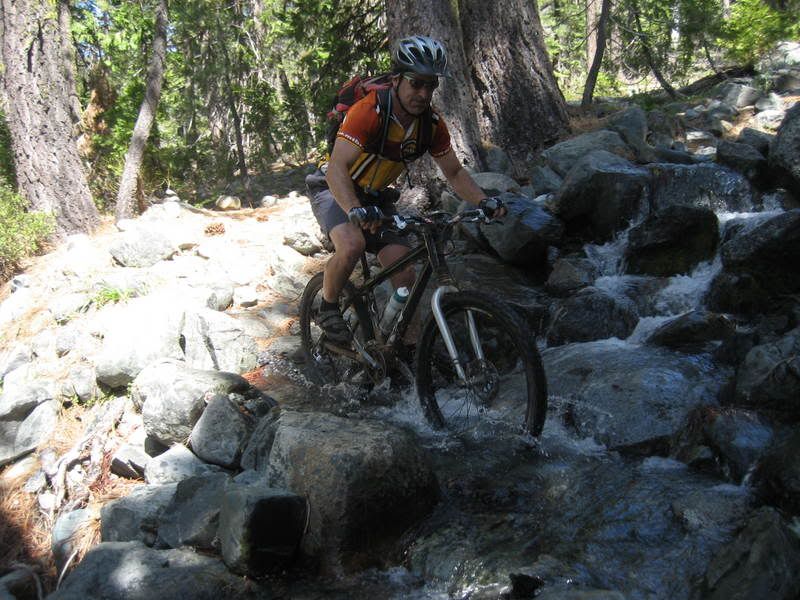 Along the Tahoe Rim Trail...
Poseur shot on the Flume Trail...
The train climbing early on in the Spooner to Toads ride...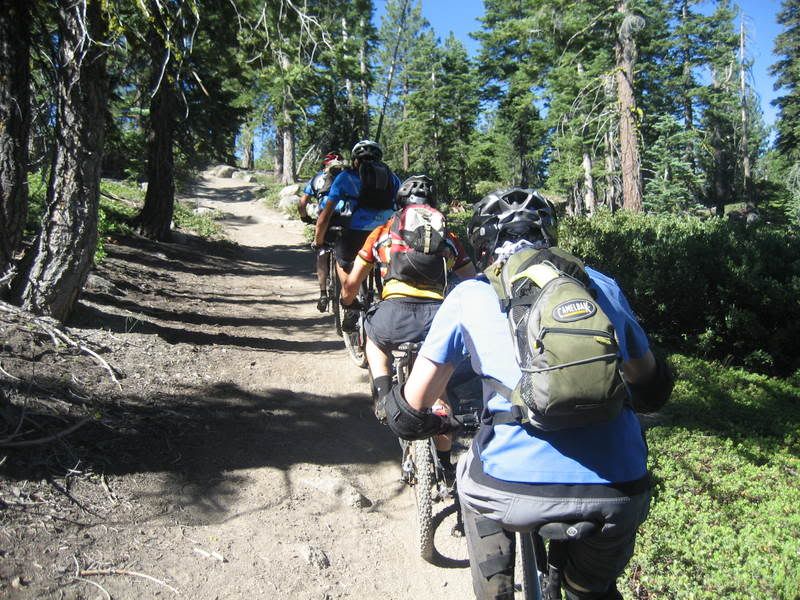 Jim negotiates a technical section...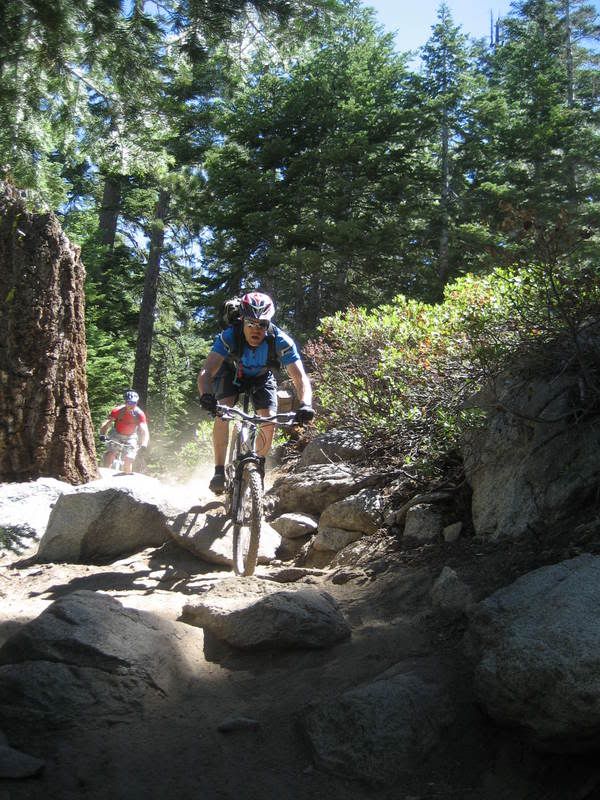 About 30 seconds before my freehub body exploded on Spooner to Toads...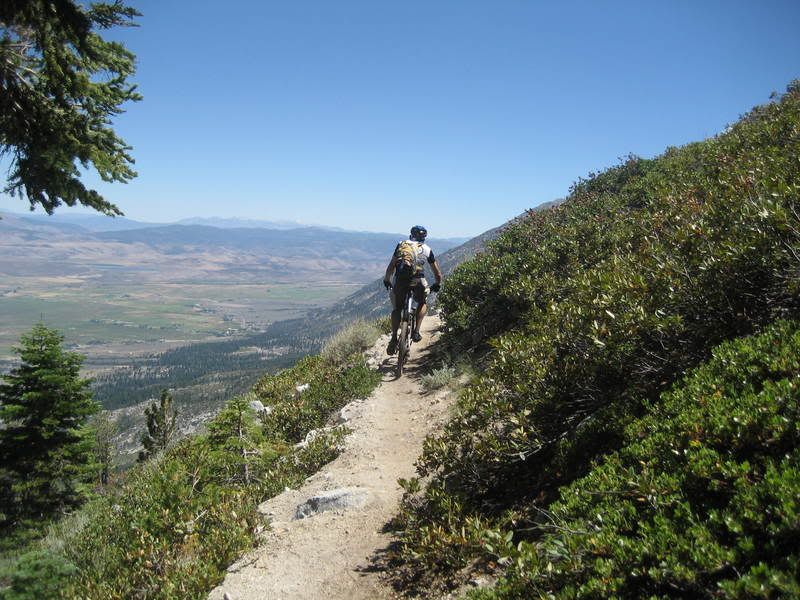 Desert self portrait...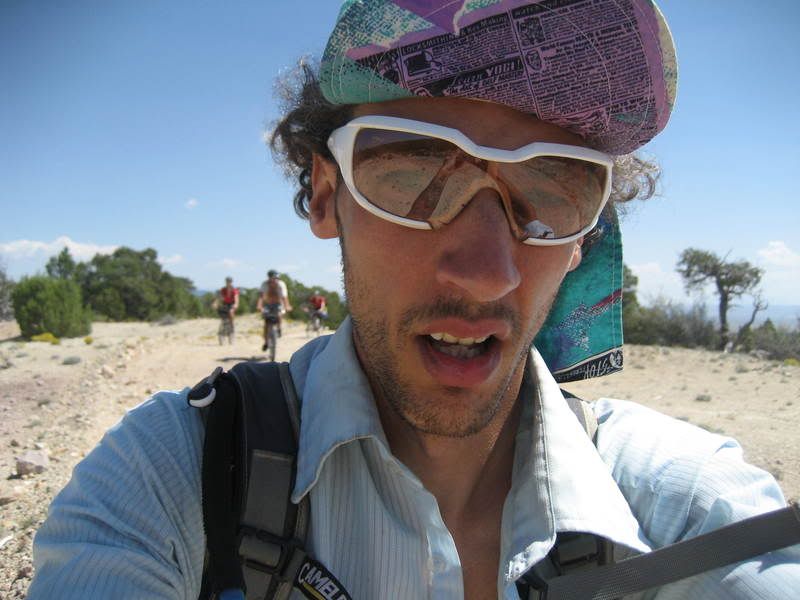 Andy on our San Juan Huts trip '07...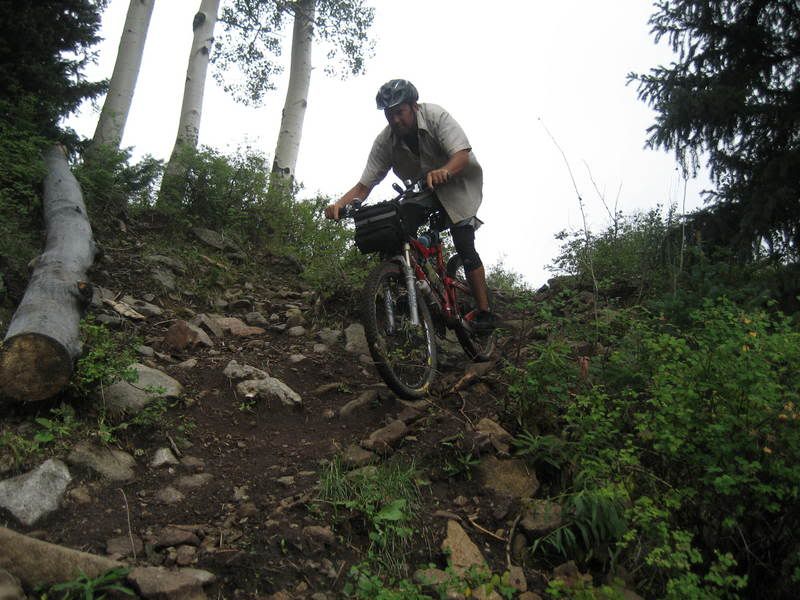 Christmas at Skyline...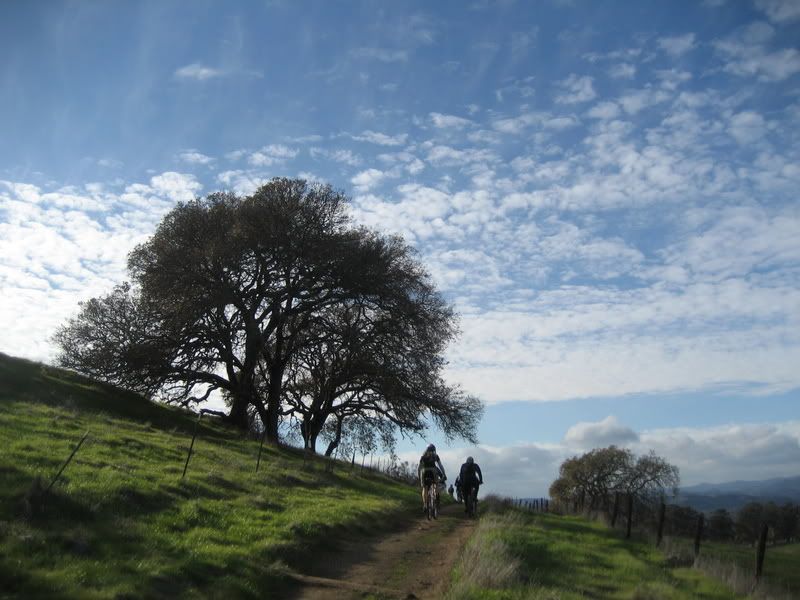 A frosty bridge over the S. Yuba...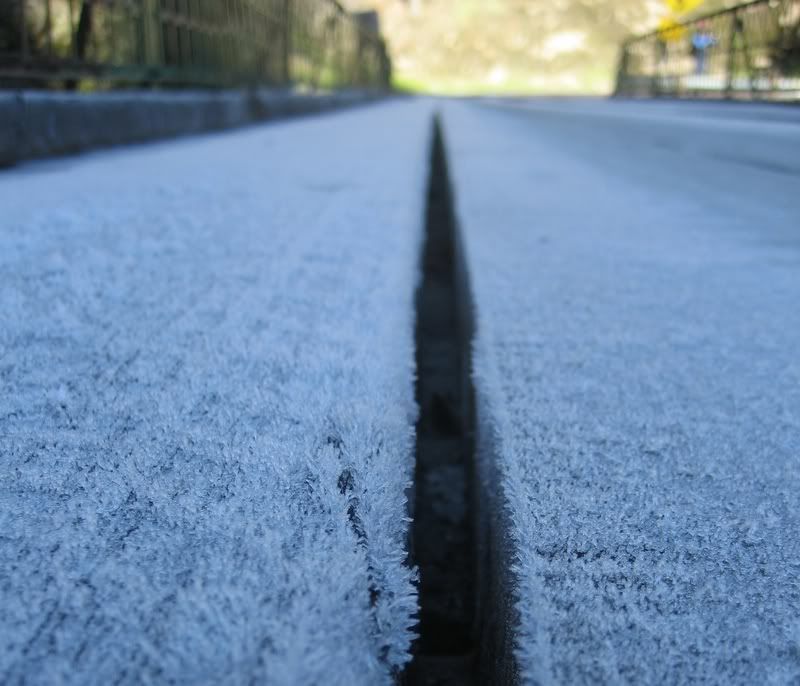 Gary high above the S. Yuba...
Northern exposure along the S. Yuba...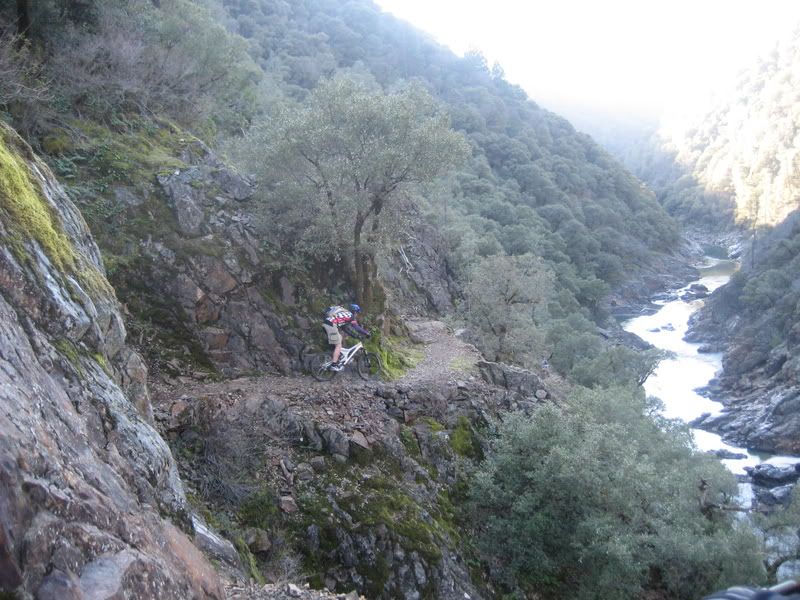 Another Marylander, Ricky, at Rockville...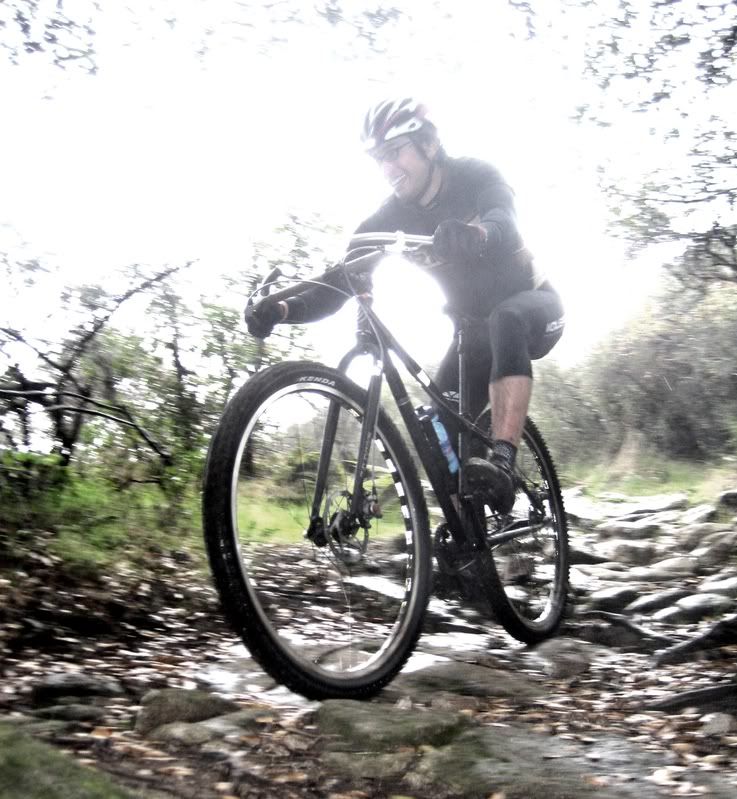 Far from home...